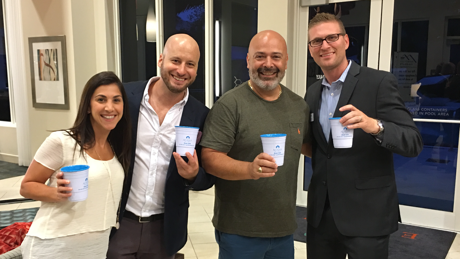 On June 2nd we had our first home buying mixer at the Elan16forty clubhouse.
Turnout was great even though the mailed invitations didn't hit until the day before. USPS took their time sending them out.
Jared Boller took care of the libations, 18th century punch (fresh lemons, 2 types of rum, rosemary, nutmeg) and 3 types of Old fashions(rye, bourbon and rum).
New relationships were forged and potential home buyers walked away with some great information. We look forward to having more events like this in the future!!!
Click here to see the video of the information provided!